Why Do You Upgrade Your Home's Electrical System?
Your house may not be designed as per the current electrical needs. One of the highly advanced trends is the upgrading electric and electronic devices at your home. Obviously, you should take help from a professional electrician in West Palm Beach to help you upgrade your home's electrical system. If you're still not convinced, please take a look at the reasons why do you update your electrical system to keep yourself updated with the latest technology.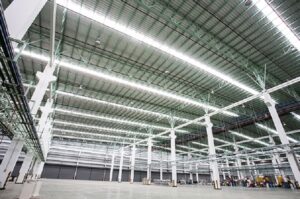 Like every homeowner, you want to safeguard yourself and yourself. You might have heard a great number of tragic yet unfortunate news of house fires lately caused by electrical malfunctions. Hence, it's highly suggested to make your system up to date with the current technology and your electric system meets your house's safety requirements.
Most homes in West Palm Beach have a great array of personal computers. Not to mention about the entertainment equipment like video game consoles, large screen plasma TVs, Blu-Ray players and home theater systems with surround sound system. All of these devices gives lots of fun and entertainment; but add extra burden to your electric panel.
Air conditioning units have become the standard features of every home in West Palm Beach. Even a small tiny window unit requires a great amount of power. If you install central AC unit, you should look at the consumption of 3500 watts. During winter, you will need around 26,500 watts for heating your home with electricity. You should make sure that your electrical system is updated to take this load.

When you consider remodeling your home, you will get more square footage of usable living space without getting to a large size home. Whether you renovate your basement or garage space or simply extend your house size by building additional rooms, you will require additional light, heating, cooling appliances. It results in increasing electrical requirements.
If you want to add space, you should transform your yard or patio into a beautiful outdoor living area. You can install a fire pit or stove and an open air kitchen. What about adding a hot tub or spa to your home! You can add any of them and definitely you'll require more lighting, power and a heater or fan as well.
When you install an up-to-date electric system, it will be able to handle modern demands and will add visual appeal to your property, especially when you're planning to sell. There's a great deal of competitions among home sellers. You need to upgrade your electrical system. It will make your property stand out from the rest in a perfect way.
Bottom Line –
Want to transform your residential setting as per your mood and taste? You should consider hiring an experienced electrician in West Palm Beach at American Lighting & Electrical Services. Whether you need help with residential lighting system maintenance, power restoration, custom lighting design or outdoor lighting fixtures, feel free to contact us as soon as possible at 561-689-4854.
---
---