What you need to do to keep your garage door last for longer
Your garage door is a significant investment that makes your property and family safe and enhances the curb appeal of your property. It also protects your home from intruders and saves on your energy bills. Hence the proper garage door selection, professional installation, and regular maintenance can do a lot for your home. Everyone wishes that their garage door should perform better for longer. How do you make sure that your investment will serve your family for years or decades? Experienced garage door companies recommend a few things to make your garage door last for longer.
Regular Maintenance: 
Regular garage door maintenance is a marvelous way to boost garage door life. For example, you change the oil in your car after a given number of miles, or you sleep, shower, and eat to prolong your lifespan. Similarly, regular maintenance is necessary to make the garage door run smoothly for longer. Taking care of your garage door periodically prolongs the lifetime of your garage door.
Check to know the parts are working correctly.
Keeping all the garage door parts working fine will prevent excess wear! Garage doors consist of several mechanical mechanisms that work hard to lift and close the garage door. They are designed mechanically to function in a certain way, and all the parts are interrelated. When the spring performs its role, the motor does its function, and other components work harder to lift the garage door. Damage to any part brings pressure to other factors, and it will lead to premature garage door repairs. Ignoring the maintenance over time leads to degradation of individual mechanical parts, and ultimately you need an entirely new garage door installation before due time! In Gaithersburg, MD, professional garage door companies offer preventative maintenance that ensures you get the most out of the individual parts in the garage doors!
Consistent care keeps the garage door in good shape.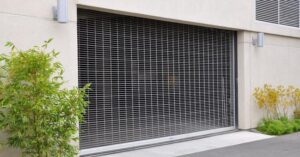 The garage door's exterior is one of the areas that remain vulnerable to premature failure! It will face all sorts of weather conditions. No wonder a little tender loving care (TLC) now and again can make it look in its best shape. The negligence in care resulting from cracking from hail damage weakens the area surrounding it, leaving your garage door even more vulnerable. If it is left untreated it will cause the garage door's exterior to crumble and even rust. Of course, you need a new garage door in this instance! So, make sure to take care of the garage door exterior to maintain its shape for years.
Prevent the collapse
Many things can cause complete garage door failures, such as a broken garage door spring or garage door cable. Apart from that, collapse like this exerts immense pressure on your garage door's exterior! Collapsed garage doors or garage doors crumpled in a heap come out of its tracks or stay on the half is the worst nightmare for every homeowner! It has the potential to cause dents and scrapes. The good news is that the collapse can easily be prevented by periodic maintenance offered by expert garage door service in Gaithersburg, MD.
Taking care of your garage door will not only prolong its life, but keep your family safe from the potential danger and, of course, the unpredictable failures. The bonus of preventive maintenance will let you know which mechanisms are aging and need replacement. It's not a topic that homeowners tend to do or discuss how to fix it. Fortunately, the Washington DC Garage Door is here to help. They are your local garage door service, and they are just a phone call away to perform all the garage door repair & maintenance to garage door installation! For the same-day service, please call them at (202) 629-9863 today!
---
---