Troubleshoot your garage door issues with professional garage door service
Garage doors in your house are the safest place for vehicles, tools, or storage areas, or sometimes a workshop or even a place for small celebrations. You should make sure that your garage door is working correctly every time, no matter how you use your garage. A damaged garage door can disrupt your everyday activity. Call the expert garage door repair to troubleshoot your garage door issues and make it run properly.
Condition of the Transmitter Batteries 
Well functioned transmitters allow you to control your garage door with a remote. But if the batteries in the transmitter are not working or dead, it may not send a signal to start up or operate the garage door motor. It is essential to replace the batteries if the transmitters in the remote die. A trusted team of garage door technicians test your transmitter to see if it is a problem's source and fix it to respond appropriately.
Defective Photo Eyes
The photo-eyes on both sides of your garage door transmit an invisible line to detect anything come in the garage door's path. It is a safety feature and will not close until the way is clear. Sometimes these eyes get misaligned, which causes them to misread and closed even when something is coming in the path. It should be rectified right away and made safe for all. The expert garage door repair in Washington DC uses soft cloth and a mild glass cleaner to wipe away dirt from the glass eye. They check the photo-eyes' alignment and use a tape measure to measure the height of each eye from the ground using their specialized tools. They will test the garage door to see if it is working.
Track Is Out of Alignment
The garage door's track comes out of alignment, which will create a hazardous situation. It will probably put a strain on the springs and motor and can result in garage door malfunction. The track alignment should only be handled by a trained garage door professional.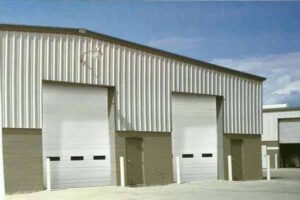 Unusual Noises During Operation
Do you find your garage door makes more sound than usual? It may happen due to worn or loose mechanical parts or lubrication issues. Expert garage door repair team has the experience to trace the exact problem with a few garage door moments. The cleaning and re-lubricating the tracks, joints, and replacing the hardware helps to alleviate the issues and make it run smoothly.
Faulty Spring
Faulty garage door springs make a variety of strange noises like banging to squeaking. Garage door technicians understand the importance of broken springs. Replacing the springs on a garage door is not a headache when you have an expert garage door service near you.
Non-Functional Garage Door Opener
Non-operational garage door openers remain a garage door issue consistently. Fortunately, they're quite simple to fix with a reliable garage door service in Washington DC. They repair the thing quickly and lubricate the chain or drive screw drive parts to reduce excess friction and run smoothly.
Don't attempt to fix your overhead door on your own. Doing things on your own might cause you to commit expensive mistakes and take too long to finish the project. The Washington DC Garagedoor is dedicated to help you get your garage door up and running smoothly. When you hire a professional to address your common garage door issues, you get the benefits of their skill, experience & knowledge. For more information or immediate garage door solution, please call Washington DC Garagedoor at (202) 683-6040 today!
---
---