Embrace the Change and Start a Fresh Career in HVAC
Are you looking for a career change? Do you want a fresh start and build up a career in the HVAC field? How about enrolling in an air conditioning and refrigeration mechanic course? 
A career change to the HVAC industry is rewarding, interesting, and challenging. If you are a hardworking professional and enjoy solving problems, performing a valuable service, a career in HVAC opens up many opportunities and possibilities to explore. 
Previous Experience Is Not Required: 
Returning to school for a field that you have not studied or experienced can be difficult. The beauty of a career in HVAC is that all you need to get started is a good work ethic and the willingness to learn. By completing an A/C refrigeration mechanic course, you are eligible to start a career in an entry-level position without any experience. In the HVAC field, training and education are what matters the most! 
The comprehensive training course covers everything that a student needs to know to become a successful HVAC technician. The essential things to learn in a training program are the basics, complex subjects, and hands-on training. If you have experience or not, every student is treated equally during the training program and begins on equal footing.  
Education: 
Getting started in the HVAC field becomes easy with accessible education. 
You can get the necessary education and training you need for your HVAC career by attending a trade and technical school. If you enroll in an A/C Refrigeration mechanic course at a trade and technical school, it helps you earn a diploma in just eight months. It means you do not need to spend a lot of time getting started with your new career in the HVAC field.  
Fulfilling Work:
Loss of passion in the current job causes people to change their careers. If people find themselves doing work that is no longer satisfying, they seek to find something that makes them happy. An HVAC career offers you the chance to learn and practice a trade that has a very in-demand skill set. It makes you able to provide a valuable service to your community. 
HVAC technicians acquire a set of skills that puts them in a position to provide an essential service to the community. As an HVAC technician, you provide customers incredible relief by fixing the refrigeration units or comfort systems. You feel satisfied by helping those in need and being someone's hero.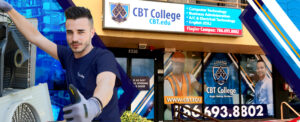 Potential Growth:  
Do you know what the biggest reason for changing careers is? According to a recent study, when people find a lack of opportunity for growth in professional and personal development, they look for a career change. Building a career in the HVAC field offers you potential growth on both a personal and professional front. 
Jobs in the HVAC industry are plentiful and come along with competitive salaries. The key to your growth is to hone your craft, educate yourself, and acquire the skills. It opens many doors for an HVAC technician to grow and excel.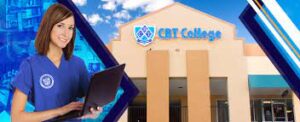 Are you ready to reignite your career with a career change and fresh start? Enroll today in an air conditioning and refrigeration mechanic course at CBT College! 
Contact us today at 786-724-1478 or fill this form https://www.cbt.edu/request-info/ to learn more about our A/C Refrigeration mechanic diploma program!
---
---