When should you Replace or Repair Your Commercial Garage Door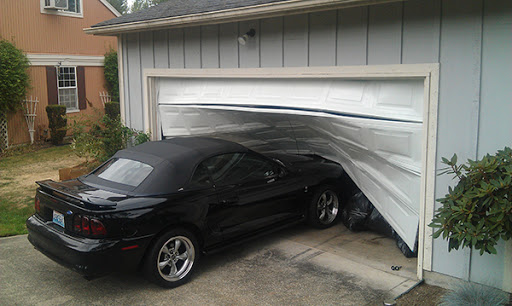 The commercial garage doors are vital for a business or industrial or commercial places or securing the place where you store your precious inventory. It not only protects your business but enhances its aesthetic appeal. It also protects your assets from bad weather and its related damage, theft, and vandalism. The repair & maintenance from time to time will make it run for a few years. But if you feel that the expenses on repair & maintenance will reach an extreme situation, you must upgrade it with a new garage door. It's affluent to go for a replacement of an existing garage door than to pay the repairing cost several times over the year. Let's explore why you need your commercial garage door repair or replacement.
Do You Want to Make Your Business Space Energy-Efficient?
Have you ever noticed an upsurge in the energy bills, even if you have a stable utility consumption? You may have weak garage door insulation or no insulation. An insulated garage door helps you save a lot on heating and cooling costs. Repairing the weatherstripping and sealing any gaps can be a way to make the door more energy-efficient. Upgrading the garage doors from several worn-out can help you save a lot from every month repairing and extra energy consumption.
Do You Want to Keep Your Clients And Workforce Safe?
Damaged, dented, or unstable commercial garage doors pose a safety threat to workers and clients. You must take appropriate initiative to fix the issue before someone gets hurt. The commercial garage door repair in Washington DC inspect your door's components and find out what repairs to make to fix the garage door with fewer expenses. They suggest the replacement if they find the older door experiencing repeated damage. Late model garage doors have safety features like sensors, motors and much more that gives you peace of mind to run your business
Do You Want to Protect Your Facility From Burglary Or Theft?
A sturdy commercial garage door has so many safety features that help you keep your commercial properties & valuable inventories safe. Late model commercial garage door installation is a worthy idea because it plays a significant role to prevent shoplifting, burglary or prohibiting the people trying to break into your facility. More unique commercial garage doors are often equipped with sensors and alarms. You can add them as a safety feature. Suppose your garage door has broken photo-eye detectors or alarms. In that case, the commercial garage door repair in Washington DC can help you decide which safety upgrades are necessary for your facility. And replace them accordingly
Do You Notice Any Signs of Damage?
Do you find broken springs or worn-out cables after inspecting your garage door? The extent of the damage decides the repair or replacement of your commercial garage door. Commercial garage doors in Washington DC suggest that fixing your garage door makes sense when only one or two parts need upgrades. Understanding the needs of this crucial piece is critical to maintaining the longevity of the entire door. But you need to get a new commercial garage door if the cumulative repair cost is higher than the price of a new one. 
Washington DC Garage Door is a licensed and bonded garage door company with reliable professionals that are dedicated to serve your commercial garage door repair needs in and around the Washington DC area. With state-of-the-art equipment, expertise, they make sure that you receive the best garage door repair in Washington DC. They clearly understand the peculiarities of different commercial garage door mechanisms; train their garage door technicians professionally. They strive to deliver 24/7 garage door repair with a promise of quality service. Call them to fix your garage door issues today!
---
---