What Can You Get Out of a Coworking Space in Brisbane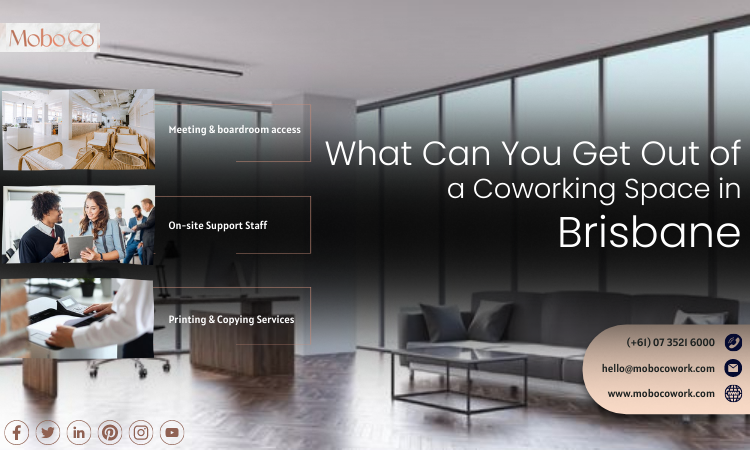 The Rise of Coworking Spaces in Brisbane
If you work in Brisbane, then chances are you've heard of coworking spaces. Coworking spaces are becoming increasingly popular in Brisbane, as more and more people seek out flexible and affordable work options. These shared workspaces provide a unique opportunity for workers to come together and share resources, ideas, and knowledge. They also offer a sense of community and support that can be difficult to find in traditional office environments. The popularity of coworking spaces is likely due to the increasing number of freelance workers and small business owners in Brisbane. But what exactly can you get out of a coworking space?
Prestigious Location
For starters, you get to work in a prestigious location. A lot of coworking spaces are located in the heart of the city, which means that you'll be able to enjoy all the benefits that come with working downtown. You'll be close to public transportation, restaurants, and other amenities which would make your life more convenient.
24/7 Access
Another great benefit of coworking spaces is that they often offer 24/7 access. This means that you can work whenever it's convenient for you, whether that's early in the morning or late at night. This is ideal for those who have irregular work hours or who need to be able to take care of personal business during the day.
Flexible Membership Options
Coworking spaces also offer flexible membership options, which is perfect for those who don't want to commit to a long-term lease. Most coworking spaces offer monthly or daily membership. This way, you only pay for the time that you need.
Community
Perhaps the best thing about coworking spaces is the community. When you work in a shared office space, you'll be surrounded by like-minded individuals. This is a great way to network and makes connections.
Amenities
Finally, coworking spaces offer a variety of amenities that you won't find in a traditional office. These amenities can include things like a kitchen and pantry, meeting rooms, bike storage, and even showers. Some coworking spaces even have a gym!
Reception Services
One of the best things about coworking spaces is that they offer reception services. This means that there will always be someone available to receive your mail, answer your phone calls and direct your visitors. This is a great way to make sure that your business always has a professional presence, even if you're not there.
As you can see, there are many benefits to coworking spaces in Brisbane. Whether you're a freelancer, a small business owner, or just looking for a change of pace, coworking spaces might be the perfect solution for you. And there's no better coworking space in Brisbane than Mobo Co. With a prime location in the heart of the CBD, Mobo Co offers its members a professional and stylish workspace with all the premium amenities you need to get the job done.
---
Source From: https://mobocowork.wordpress.com
---
---