What Are The Risks Associated With A Faulty Garage Door?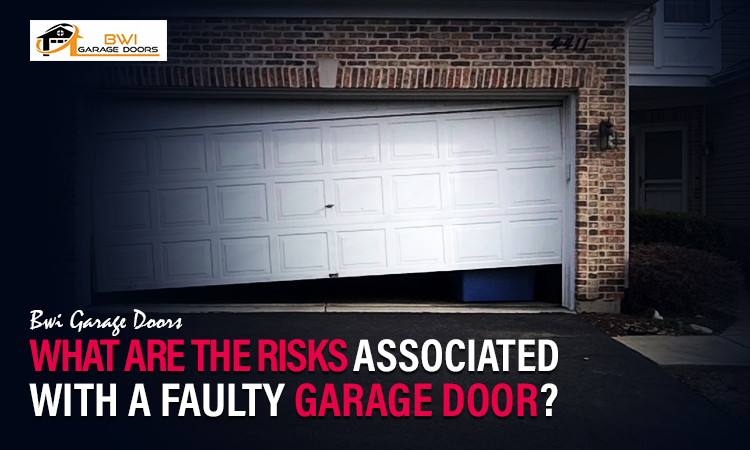 Garage doors have truly made our life easier & convenient. They also add great value to our home. Unfortunately, these are the parts of our homes which don't get proper attention as long as they're running properly. However, a defective overhead door is something that you must address instantly. If not they can pose serious danger for everyone inside the house.
What causes damages to your garage door?
The most typical cause of overhead door damage is damage to one or more of its components. Listed below are the parts in a garage door that can go wrong and make the door to not work properly.
Springs breakdown
Cables shatters
Rollers & hinges wear out
Garage door opener wears out
You must look for professional garage door repair in Columbia if any of these aforementioned parts malfunction. If delayed it can cause problems like:
Damage to your car:
If your garage door is not functioning because of the faulty cable, the door itself can shut abruptly. It can crash on the vehicle while it's on its way in or out of the garage. Since overhead doors are really heavy, the impact they have when it crash on your car will prompt major damage for sure. As damage to your car can cost big, so it is best to get the door repaired prior to any such mishap happens.
Garage door replacement:
If you fail to replace your faulty garage door on time, it may result in damage to the door itself. Sometimes, the damage can't be repaired and you have to look for complete replacement which is unbelievably costly. Asking a garage door professional from BWI Garage Doors to fix the faulty door on time can save you from experiencing such a huge cost.
---
Most Read: HOW TO PROLONG YOUR GARAGE DOOR'S LIFESPAN
---
Access to intruders:
When a garage door is faulty it will not close properly. Since intruders are always on the look to get an access to your home, they may find the faulty garage door is the best way to do so.
Personal injury:
Do you know broken cable or torsion springs can cause severe injuries & even death? If any of these 2 components fail to work, the door may close with excessive force abruptly, causing bone fractures & other fatal injuries.
If you think your garage door is not operating the way it should, don't try to fix the problem yourself. Instead look for professional garage door repair in Columbia from service providers like BWI Garage Doors.
---