How To Select The Best Apartments For Rent In Kazanchis Addis Ababa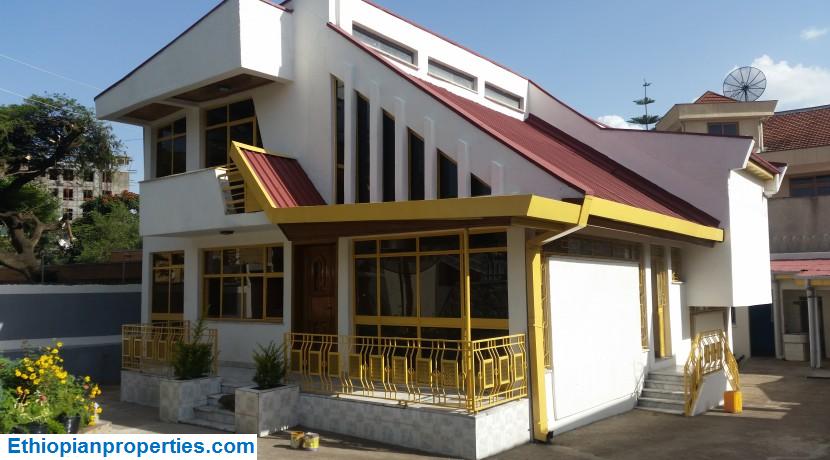 If you have not been to Addis Ababa in the last 5 years or you are totally new to the city, chances are you wouldn't know what kind of accommodation you can expect to get. The objective of this article is to shade light on this opaque market. It is part one of a series of articles that will be published by the author to help expats in Ethiopia easily find houses and apartments for rent in Addis Ababa.
As the landscape of the city is fast changing, so is the housing situation. If you are an expatriate without kids and is moving to Addis Ababa to work for one of the big international organizations such as one of the many UN agencies, which are situated at the the United Nation Economic Commission for Africa campus, International Organization for Migration, Plan International, the German Technical Cooperation, the Irish Embassy, the British Embassy, the German Embassy, the Belgian Embassy, the Italian Embassy, and the French Embassy, renting an apartment in Kazanchis Addis Ababa might be an ideal housing solution for you. However, if you are only interested in renting a house in Addis Ababa, Kazanchis is no longer an option for you because most of the villas in Kazanchis have been demolished to make way for high rises. Part two of this article will lay out the options available to people like you.
Below are some helpful tips you can use when trying to select the most suitable apartment for rent in Kazanchis Addis Ababa.
Approaches to track down the right apartment
Whether you are a young intern or professional, who is getting ready to lease your own home for the first time in your life or an adult with or without family interested in moving to Kazanchis, you ought to have a good game plan before starting your chase for an apartment for rent in Addis Ababa's Kazanchis district. Tracking down the perfect flat in Kazanchis at the best price is quite challenging, yet it should not be exorbitantly overwhelming. There are market experts you can hire for a small commission and make your apartment search smooth. For example, housing brokers and agents, who operate under the umbrella of Ethiopian Properties, specialize in helping expats by shouldering what would otherwise be a daunting task to most of them. All you need to do is give them your criteria so that they can line up a good number of apartment options offered for lease that meet your basic requirements. The next step is fixing an appointment for the broker to drive you around and show you the shortlisted accommodation options and selecting the one that suits you best. Once you have identified a viable option from the list of apartments for rent in Kazanchis Addis Ababa, the broker can assist you in negotiating the rental price and other terms and conditions before you pen down your signature on a lease agreement.
Don't live beyond your means
Personal finance experts suggest that your monthly rent for accommodation ought not to exceed 20% of your monthly income. If this is unachievable in your case since rental prices of apartments for rent in Addis Ababa is too high, it is probably more realistic to extend the limit to 30% but no more. For instance, if your regular salary is $4,000, you should top your chase for housing in Addis Ababa at around $1,200. However, if renting apartments in Addis Ababa would mean living beyond your means, you should consider moving to other neighborhoods outside of the city center.
Lower Rental Expenses
While living in central Addis namely in Kazanchis or Bole may give off an impression of being a necessity, it does not mean a ton if the rental expenses are unbearable. Similarly, while achieving a lower monthly rent by living in the suburb sounds wonderful, that does not necessarily mean that your overall monthly expenses remain within an acceptable range. Although the rental price seems reasonable, you should not act hastily and sign a lease contract. Before you settle for an apartment for rent in Addis Ababa, you should also take into account the associated transportation expenses.
Although Addis Ababa is a big metropolitan, its public transport system is not quite sufficient both in terms of quality and volume. For this reason, using public transportation is not an option for most expats. This means that they either have to buy a car or work out a deal with a cab driver or rely on an Uber-like application based transportation services providers such as Ride and Feres to get around the city.
Therefore, if you take a gander at apartments in the suburbs, make sure it is inside a commutable distance. With the help of a good real estate broker in Addis Ababa, you can enhance your chances of striking the right balance between your commuting distance and overall expenses.
Negotiate the rental price
Unless you are trying to lease an apartment in an acclaimed zone such as in Bole Addis Ababa, which has a minimal inhabitant turnover, many landlords in Ethiopia are open to negotiate. Take a gander at the rates for identical apartments with the same amenities in the region and convey your assessment with the landlord you are negotiating with to strike an unrivaled deal. You can moreover offer to pay rent for a more drawn-out period without a moment's delay. An owner may cut down the rate if you pay three months' rent or a half year's rent at the get go or agree to sign a more stretched out lease.
To get more ideas on what to do and not to do while negotiating with an Ethiopian landlord, you may seek the help of reputed real estate brokerage companies such as Ethiopian Properties. They also have a long list of apartments for lease in Addis Ababa in a wide range of rental prices. You may visit their real estate portal or call them at +251-911-088-114 to talk about your needs and get expert advice free of charge.
For more details, stay social with us on: Facebook, Instagram & Twitter…
---
---