Hiring a professional tile and grout cleaning service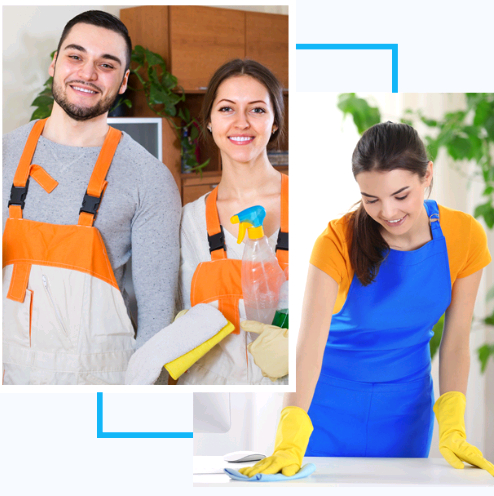 The appearance of your property gets enhanced with the addition of tiles and grout. However, it will get discolored due to the accumulation of grime and debris on the tile and grout. It is not only unappealing but a haven for allergens and bacteria. You may wonder what to do in such a situation and how to get rid of such issues. Fortunately, expert tile and grout cleaning provide the solution you desire and get it back to its normal situation. The aid of professional tile and grout cleaning services will help you live in a cleaner, healthier home or office environment. Let's discuss a few main reasons why you need to hire a professional tile and grout cleaning service. 
Hassle-Free Cleaning
The first and most important advantage of hiring a professional cleaning service is that you won't have to worry about cleaning. All you have to do is relax while the professionals handle the tile and grout cleaning and drying procedure. They ensure you get the most satisfactory outcomes possible.
Professional Removal of Stubborn Dirt and Stains
Professional tile and grout cleaning bring advanced cleaning equipment that can blast away the stains over the tile and grout. It  may not be removed even after hours of cleaning. Furthermore, the expert tile and grout cleaning process will not leave behind any sticky residue. No soapy cleaning solutions are left behind and never attract further stains in near future.
Prevents Future Stains on Tile and Grout
Grout is a porous material that absorbs liquid stains like a sponge. Because of this, it's essential to seal your grout and reapply it as necessary. The barrier between your tile and grout is strengthened by sealing your grout. It will keep the tiles or your space away from dangerous microorganisms, allergens, and stains.
Excellent Outcomes
Tile and grout cleaning professionals utilize specialized cleaning solutions tailored to your tiles' kind and condition. They also use strong cleaning tools to clean the tiles and grout thoroughly. It ensures that one round of tile and grout cleaning yields great results. Your tiles will also look brand-new and immaculate.
Your Tile Flooring Will Last Longer
Your tiles see a lot of activity regularly. the unique glaze that safeguards them may damage with time & faces wear and strain. Because the protective coating has begun to wear away, spills from beauty products or chemicals may lead to discoloration. Commercial tile and grout cleaning uses a special cleaning solution to remove all dirt and pollutants from the tiles. They may use specialized products to prolong their life and transform it to a high-quality surface.
No More Issues Regarding Mold and Mildew 
Mold and mildew can appear on the tiles in bathrooms and kitchens, and it happens frequently in hard-to-reach places. The spores grow on the grouting, where there is a lot of dampness and inadequate sunlight. The spores must be removed since they are dangerous to your health.
And this will make it tough for your family's asthmatic members, elderly relatives, or extremely young children to breathe. People who are allergic to mold. Professional tile and grout cleaners, on the other hand, precisely know what cleaning chemicals to use to eliminate these allergens properly. They also know how to prevent them from reappearing.
If you are looking for a reliable tile and grout cleaning company near you in Scottsdale, AZ but are unsure where to begin, contact Band of Brothers Cleaning at +1 480 651 3125 today!
---