Four Reasons To Have Commercial Freezer Repair
For many industries, a commercial freezer is of vital importance. The proper running of a freezer sometimes determines the success of the business. A business owner can avoid high overhead costs if the commercial freezer runs appropriately. There can be a loss of food, high energy, and water consumption rates to pay if a commercial freezer is defective.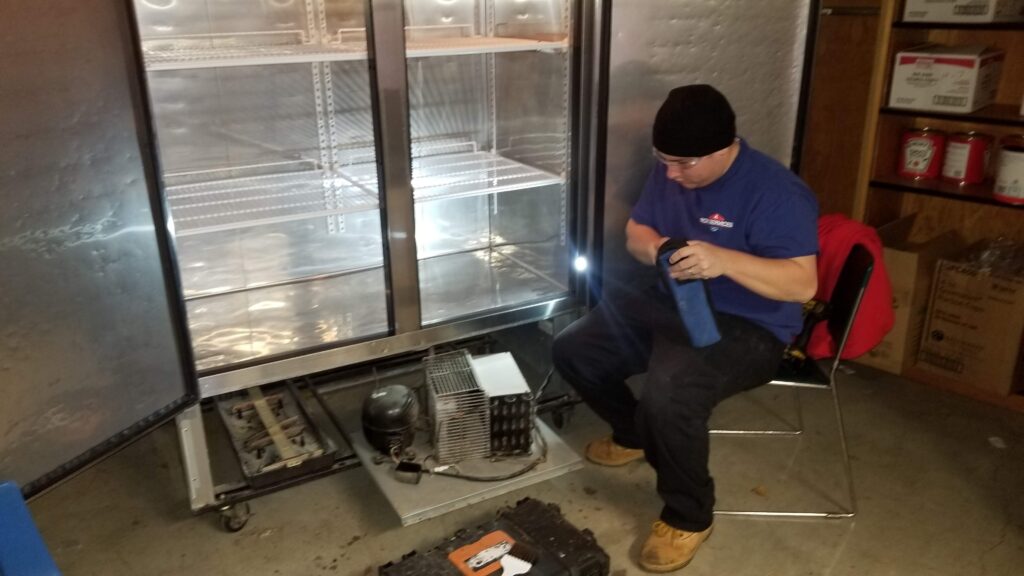 One can face various problems with a commercial freezer. There are some problems, which require immediate attention and have commercial freezer repair done by a professional repairer. Here we are detailing four such issues that need immediate attention.
Water leakage
Water leakage can happen due to various reasons. Water leak itself causes multiple problems. Firstly, if water leaks from a commercial freezer, your water consumption rates will rise and you have to pay higher utility bills. The logged water can be hazardous if confined to a high traffic area. It can lead your employees and customers to fall if not careful. Moreover, stagnant water can cause the development of mold. It can also lead to electrical issues.
As water leakage can happen due to various reasons, it is wise to call a professional freezer repairer then try yourself.
Loud noise
If you notice that the commercial freezer is making a loud noise, then you need to call a commercial freezer repairer at the earliest. If you delay, then it may lead to a costly repair. The noise may be due to a faulty compressor or evaporator. It may be that the compressor and evaporator are still running, but as defective, they are consuming more energy.
If a professional repairer does not have a look and repair the same, then it may lead to changing the compressor or evaporator. The cost of replacement would be much higher than a repair by a professional repairer.
Door not closing
If you notice that the door of a freezer is not closing correctly, you face many problems. The cold air will leak through the open door and all that you have stored can perish. Moreover, the freezer will try to maintain a constant temperature inside the freezer will work hard to produce more cold air and, in the process, consume more energy.
Build up of frost
A clogged drain or a faulty seal may cause a build-up of frost. Frost build-up may obstruct the flow of the cold air that the compressor produces. The compressor will have to work harder and you have to pay more energy bills.
If you face any of these problems or any other issues where your freezer is not working properly, then do call Rox Services. You can expect to have professional commercial appliance repair services from them in the metro Portland, Oregon area. They have highly trained technicians who will attend your call and repair your freezer within your budget. To have an estimate from them, call (503) 509-2026.
---
---