Do I Have a Bright Future By Taking Up HVAC Training Courses?
Choosing the right career path provides you with rewarding work and plenty of development opportunities. If you want to begin a career in the HVAC field, there are several education options. One of the best options is attending a trade and technical school to pursue an HVAC training course.   
By attending a heating and air conditioning school, you could enter a fast-paced industry to explore excellent job opportunities in the local market.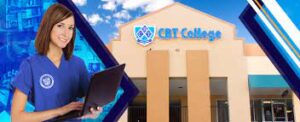 Here are the reasons why an HVAC education would be perfect for your future.
Can Be Completed Quickly
Are you eager to begin a new career? Do you want to complete your HVAC training in as little time? Pursuing an HVAC diploma or two-year associate degree program at a trade and technical school will prove to be worth it. It can be completed quickly within eight months to two years. After completing the training, you are ready to enter the workforce as an entry-level or mid-level HVAC technician.
Licensed Instructors Take the Classes
When attending an HVAC tech school, you get training from professional instructors skilled at performing HVAC tasks and teaching others. HVAC schools have a curriculum centered around classroom time and labs where you learn by working hands-on with HVAC equipment. HVAC instructors allow students to ask questions after each class or lab session. For industry-experienced and knowledgeable instructors, you get the best training to succeed in the HVAC field. 
You Could Work Anywhere
HVAC technicians are always in high demand among the residential and commercial residents in Miami Dade County. Healthcare, food industry, commercial buildings, and residential properties require heating, ventilation, air conditioning, and cooling systems extensively for their climate control. It means you get plenty of employment opportunities as an HVAC technician. As an HVAC technician, you can work in residential, commercial, healthcare, or industrial settings. 
Start Earning Good Money as Soon You Get Qualified
After completing the training, you can start earning good money right away by working as an entry-level HVAC technician. It is one of the best reasons why HVAC training is such a good option. You will be able to go out and start earning a competitive salary package after obtaining your qualification.
HVAC technical training offers you real-world skills that are in demand from employers. According to BLS.gov, there are currently almost 300,000 refrigeration and full-time HVAC jobs in the United States. The job market is presently growing at a rate of around 15%.
Enrolling in an HVAC training course will lead to a bright future with good job opportunities, salary, and challenging work that will keep you engaged. 
If you are in Miami Dade County, then the CBT College is a great place to start your career with HVAC training courses. We provide HVAC training courses for earning a diploma and two-year associate degree. 
Contact us today at 786-724-1478 or fill this form https://www.cbt.edu/request-info/ to get started and know more about our HVAC training courses.
---
---