8 Advantages of Having an Office Space in Brisbane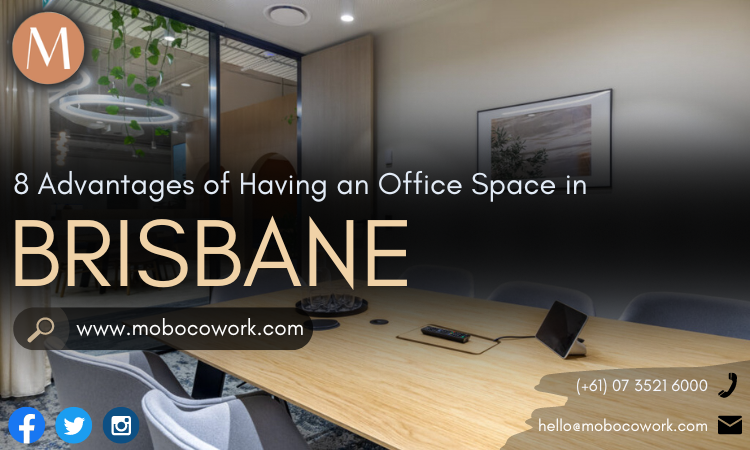 Are you an Australian business owner who's been thinking about renting office space in Brisbane? If so, you're making a smart decision. Here are 8 reasons why you should rent office space in Brisbane:
Position your business as a leader
Brisbane is Australia's new world city- it's youthful, vibrant, and progressive. By having an office space in Brisbane, you'll send a strong message to your clients and competitors that your business is forward-thinking and keeping up with the latest trends.
Access to top talent
As one of Australia's most populous cities, Brisbane has no shortage of top talent. By renting office space in Brisbane, you'll have access to a large pool of highly-skilled workers to help grow your business. The city of Brisbane is also home to a number of top-notch universities, and as a result, the workforce is teeming with talented young professionals.
Affordable office space
Office spaces in Brisbane are more affordable than in other major Australian cities like Sydney and Melbourne. This is due to the city's lower cost of living, which means that businesses can save on overhead costs by renting office space in Brisbane
A growing economy
Brisbane is one of Australia's most rapidly-growing cities, and as a result, the economy is booming. This provides a great opportunity for businesses to get in on the ground floor and take advantage of the city's growth.
A central location
Brisbane is centrally located on the east coast of Australia, which makes it easy to get to from other parts of the country. This is ideal for businesses that need to travel frequently or meet with clients from other parts of Australia.
Access everything on your doorstep
Brisbane is a compact city, which means that everything you need is within easy reach. From restaurants and cafes to shopping and nightlife, Brisbane has it all. And with office space in the city center, you'll be right in the thick of the action
It's a great place to live and work
With its friendly locals and abundance of recreational activities, Brisbane is an ideal place to call home base while running your business. From its sunny weather to its outdoor lifestyle, there's no shortage of reasons to love living in Brisbane.
Great office spaces available
There are plenty of office space options in the city. Whether you're looking for a serviced office in Brisbane, a coworking space, or a traditional leased office, there's sure to be a Brisbane venue that fits your needs. The coworking scene in Brisbane is rapidly growing, with new coworking spaces popping up all over the city. If you're looking for a flexible, affordable office space option, then coworking could be the perfect solution for your business.
So what are you waiting for? If you're looking to grow your business and take it to the next level, then renting office space in Brisbane is the way to go. With its central location, growing economy, and abundance of top talent, Brisbane is the perfect place to base your business. And with so many great office space options available from traditional coworking spaces to virtual office choices, you're sure to find the perfect fit for your business needs.
Start your office space hunt by booking a tour of Mobo Co today. Mobo Co is a cutting-edge coworking space located within the stunning new MOBO building in South Bank, Brisbane. The office space spans four levels and totals 3,500sqm, with flexible work arrangements including dedicated desks, private offices, hot desks, meeting rooms, and video conferencing booths, offering ample space for businesses of all types and sizes.
---
Source From: mobocowork.wordpress.com
---
---