What types of issues do garage door technicians fix?
It is strongly encouraging for you to consult a garage door specialist rather than attempting repairs yourself. It may be related to installing a completely new garage door or replacing the spring or garage door roller. There's no such garage door job too big or too small for garage door specialists. They will save you or your family member or employee and keep you away from serious garage door problems.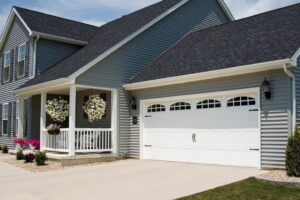 Certified garage door technicians in Germantown, MD, are trained to handle all types of garage door issues, ranging from complete door repair, replacements to safety inspections and slight adjustments. In some cases, it's evident for you to call a garage door expert. For example, what you will do if your garage door springs get damaged or the opener stops working completely! They seem like minor things, but it's best to call a professional to keep away from developing the things into big trouble. Let's have a look at some situations in which you should contact garage door service in Germantown, MD, rather than trying to solve the problem on your own:
When the garage door makes a lot of noise. Noisy garage doors indicate numerous issues. It may be faulty garage door rollers that need to be replaced or fix the unbalanced doors. It suggests that it is time to lubricate the garage doors. It's best to check with an expert to ensure that it's not a more serious issue.
When photo eyes are malfunctioning. Do you notice that photo eyes (safety sensor beams) in your garage door have trouble detecting the objects in their path? It may bring issues to your door's auto-reverse safety features. Ultimately it will put everyone in your household, children, and pets in danger. Contact the garage door service in Germantown, MD, right away. One of their expert technicians will identify the correct issues, clean and readjust it or replace them if it is needed.

When you find a dent, crack, or blemishes on the garage door surface. All garage door materials are not the same. Some materials are more susceptible to damage and necessitate more care than others. If your garage door has started to warp or crack or have a dent in it, then a garage door expert in Germantown, MD, can help you get your door looking like new again.
When the garage door moves unevenly. Uneven or abrupt garage door movements can be a sign of damaged mechanical moving parts. It may be chains, cables or spring, or any other irregular movement of the door's mechanism. It is always recommended to contact a specialized garage door service immediately. You must remember that attempting to repair the springs and cables yourself will lead to severe injury.

When the remote control is broken or missing. Do you find your garage door remote is lost, or it breaks? Don't panic. Garage door experts in Germantown, MD, can provide you with new remotes and help you reset the receiver on your opener so your home or business stays secure.
If you have any queries or would like to schedule an appointment for a repair or safety inspection or maintenance or replacement, then contact the 24/7 live operators at Washington DC Garage Door. They assure you offer superior expertise, skill, and professionalism for complete garage door services. Stay Social With us at Washington DC Garage Door
---
---