What Do You Know about Pallet Transportation in Perth?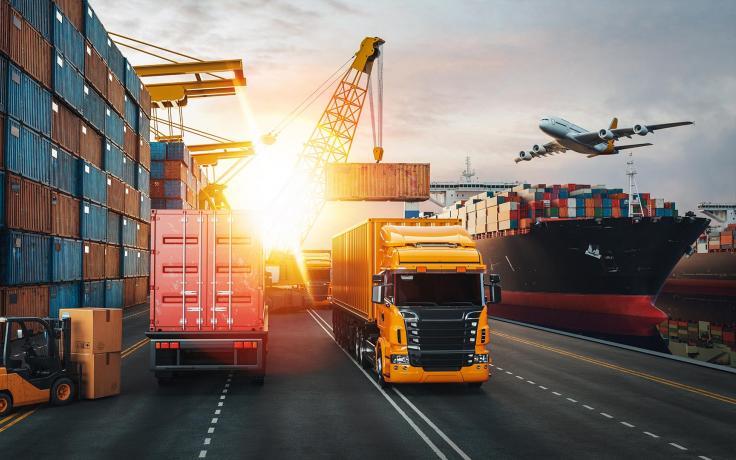 What do you mean by a pallet?
A pallet works like a flat structure generally, it's used for the transportation of goods loaded using a forklift. Pallet transportation includes placing the loads on the palletised flat surface, making the load fully secure by using straps, keeping the load protected by wrapping and transporting them safely. Pallets make it a lot easier and more convenient to transport loads from one location to another.
What do you know about pallet transportation in Perth?
When it comes to pallet transportation in Perth, there are certain things you should keep in mind. Some of them are discussed below:
Consider the pallet materials.
Usually, pallets are of different types including wooden, plastic, metal, etc. Wooden pallets are commonly used for good reasons. The most obvious reason behind its use is its affordable cost. The second reason is that they can be repaired, recycled and reused easily in an industrial or residential environment. Wood pallets are highly used in the food transportation industry because of their non-toxic and absorbent nature.
However, plastic pallets are sturdier, durable and much lighter than their wooden counterparts. They are humidity resistant, making them easier for storage. That means these pallets are much more costly. For transportation of heavier loads, metal pallets are better options to opt for. Of course, they are heavier and less cost-effective. It's because they can't be repaired like the wooden pallets.
Why do you use pallets for your shipments?
There are so many reasons behind using pallets for your shipments. All of them can be summarized with affordability.
Their durability – especially the plastic pallets is significant as they can be used many times and can be stored easily.
Pallets are standardised and their biggest benefit is minimising labour costs and loading time as loading can be done by using a forklift.
Pallets help in optimising the space as they can be stacked easily.
All of them make pallet transportation much more affordable and safer alternative for staff and goods.
How do you choose the right pallet transportation in Perth?
When it comes to choosing pallet transportation in Perth, the first and foremost thing you should consider is the experience and equipment the company uses for handling pallet delivery. The quality of service can be compromised if the company has subcontractors or outsources jobs.
If the in-house team handles everything, the company must follow stricter quality control and have responsible staff for smooth and hassle-free pallet transportation in Perth. Another thing you should consider is the loading and unloading procedure the company uses and if the service can be customised to fit your requirements and preferences.
Bottom line –
At LOGiST, we specialise in simplifying palletised freight operations in Perth, WA by acting as a bridge between both carriers and shippers. By providing a simple and easy to navigate dashboard, you can keep a proper record of palletised freight transportation.
All of our associated carriers are chosen by layers of vetting before they become a part of our community. With our expert pallet transportation, rest assured that your loads will reach the preferred destination in a hassle-free way. For more information, please contact us today at 1300 563 045.
For more details, stay social with us on: Facebook , Instagram & Twitter…
---