4 Best Surfaces for Beautiful Looking Bathroom Countertops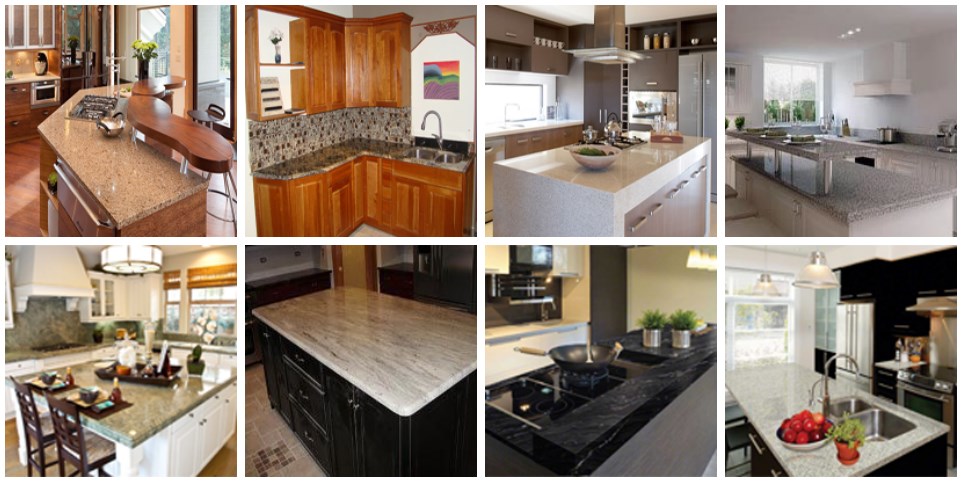 Thinking of switching up your bathroom countertops? These 4 surfaces provide beauty, style, durability and economy for both bathrooms and kitchens.
Granite:
Granite remains the no. 1 choice in bathroom countertops, due to its wealth of vibrant colours and natural durability. The flexibility offered by this material means that it can be cut, sawn or otherwise modified to fit just about any space requirement. In addition, there are countless colour options to choose from – shades that range from deep, glossy black, through to subtle and muted hues for a striking, understated finish. Furthermore, because only a fine layer of granite needs to be removed from each block during the production process – minimizing wastage – granite worktops are particularly responsive to environmentally-conscious construction projects, too.
Quartz:
Quartz is one of nature's hardest and most abundant minerals. In fact, nearly every type of stone contains some percentage of this ubiquitous material. Manufacturers of quartz countertops add pigments, resins and, occasionally, recycled content, to a base that is about 95 percent natural stone. It's the ideal alternative to marble or granite.
Laminate:
Forget the scratched and scuffed laminate countertops of yesteryear. The latest printing technologies are used for modern laminate countertop finishes, creating amazingly realistic natural stone- and wood-like finishes, as well as graphic patterns for a variety of looks.
Because laminate is man-made, it's usually less expensive than solid surfaces. It's also prone to scratching — a problem some manufacturers have eliminated by using a polyester instead of a melamine layer in their laminates. Laminate is available in thicknesses from 5mm to 26mm, with 10mm being the most popular for bathroom use.
Marble:
Marble countertops are a timeless addition to any bathroom. Marble is a metamorphic rock formed from crystallized limestone and other materials, and it contains dramatic veining and lovely colorations. Imported marble is a beautiful option that provides a look unlike any other, but domestic marble offers the same durability with a more affordable price point.With a wide range of marble options to choose from, you can find that perfect marble countertop for your bathroom remodeling project. Moreover, marble is durable, a sound investment that will last you through years of use and changing styles.
For more creative Bathroom Countertops Ideas IL, look no further than Mega Stone. We are equipped with the most skilled bathroom and kitchen countertops in the industry. Feel free to call us now and get your quote!
For more details, stay social with us on: Pinterest , LinkedIn & Twitter…
---
---